How long has the machine been in operation?
Have you ever taken a look inside your machine?
When was the last time you look inside the machine?

Factories get dust just like your house does.
The difference is that there are other pollutants besides dust which can be more damaging to your equipment.
If you leave PCB contaminated with dust and dirt, it may trigger the following risks, especially if the dust or dirt is left on an electronic substrate.
Poor heat dissipation may result in deterioration of components inside the equipment. It may shorten the lifespan of the equipment.
Dust absorbed moisture in the atmosphere, which may cause poor insulation or short circuit followed by malfunctioning of the equipment.
* Tracking phenomenon such as overload socket is a typical example.
It may trigger worse incident such as fire. In the worst-case scenario, it may cause a major accident such as a fire etc.
RecoveryPRO provides preventive maintenance cleaning to prevent such incidents with our exclusive technique of precision cleaning (disassembly, thorough cleaning and complete drying) serious incidents to maintain the life span of equipment, please utilize our "Maintenance Cleaning Service".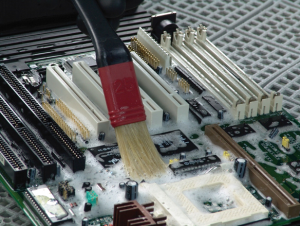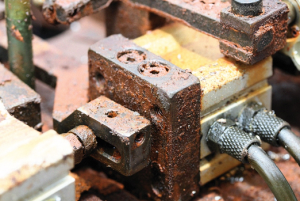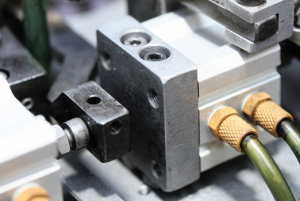 Importance of Preventive Maintenance
Periodical preventive maintenance brings the following merits:
Decrease repair and maintenance occasions by sudden breakdowns or accidents.
Avoid lost opportunities, or clients by sudden production interruptions.
Accidents cannot be predicted. Preventive maintenance helps to stable production.
About Maintenance
Here is the overview of maintenance. Maintenance activities at factory facility can be divided into three categories.
Preventive Maintenance (Predictive Maintenance)

This is the most important maintenance activity. Preventive maintenance targets at keeping facility aware from troubles and enabling production meets required production ratio.

Periodic Maintenance

Periodic maintenance is check-ups implemented every given time period. Maintenance is done by the prescribed check list. But not necessarily every fault can be detected. The interval depends on the scale of equipment or the production schedule (most likely every three to six months or annually).

Maintenance After Incident (Repair)

Maintenance After Incident is a repair service that takes place after issues occurred on machinery equipment or devices. As it happens unexpectedly, it may require a long time to procure equipment parts. It consumes even more time and money in case of damage extended to the other relevant equipment.
As mentioned above, preventive maintenance or periodical maintenance helps to reduce downtime of equipment. Repairing or replacing of equipment after incidents costs more money and takes longer time. You may feel there is no point to do maintenance when machines are performing well. However, preventive maintenance helps to reduce the occurrence of breakdowns and increases the lifespan of the machines.